MONDAY, MARCH 28TH | 6:30PM-7:30PM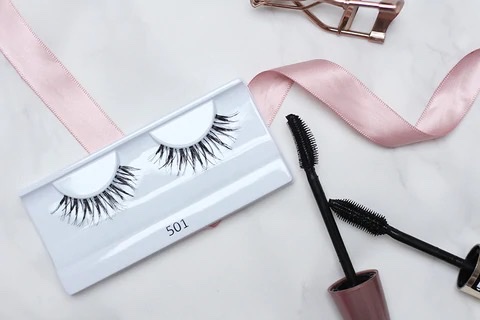 We tend to look at people's eyes when we're talking to them. It's no surprise then that throughout history, individuals have sought to emphasize their eyes by framing them with lovely eyelashes.
Faux strip eyelashes have come a long way since their first versions. They are available in endless styles and materials and can appear more natural-looking than ever. Strip lashes are wonderful pieces of temporary eye decor for special occasion makeup. Applying lashes on oneself can be somewhat daunting, but with some guidance and a little practice, anyone can be a lash master. 
Join F.A.C.E. for our "False Lash" Class. Learn about the tools, techniques and products necessary for a flawless false lash application. Attendees receive a "False Lash" kit and class video recap with registration.
CLASS TAKEAWAYS:
*Understand "tracking" lashes before application
*Learn how to size lashes to eye shape
*Discover various adhesives
*Unveil proper tools
*Understand how to prep eyelid for lash application
*Demonstration-Style Class
ADVANCE ONLINE REGISTRATION IS REQUIRED.
TICKETS: $45
*Class cancellation/Reschedule Policy: Tickets are non-refundable and non-transferable to another class or service/product. Tickets can be transferred to another person to attend in your place for the specified class you registered for.