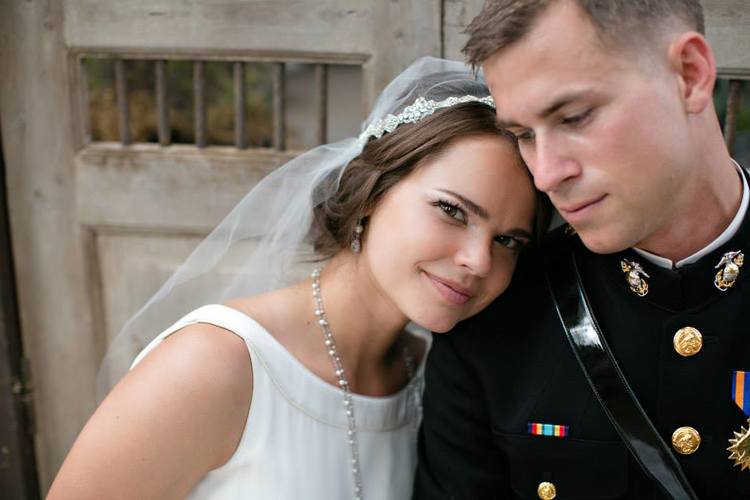 Looking and feeling your best for your wedding is very important. In fact, your face will be one of the most documented features of the day. That is why professional makeup services are imperative for your special day.
Erin's mission is to lighten your load. Your makeup experience should be worry-free on this special day. She will eliminate stress and allow you to be pampered when you need it most by providing a setting made for the moment. The lighting, room temperature, wall color and privacy of the F.A.C.E. studio space will all work together to provide a relaxing experience and maximize the look, application safety, quality and timeliness. Your makeup will be just what you selected weeks ago during our fun-filled bridal preview appointment, when things were not so hectic.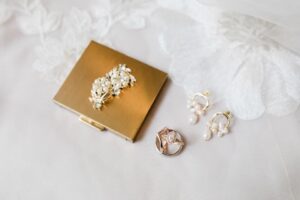 Each bride receives a complimentary refurbished vintage compact, stocked with custom shades to keep the look fresh throughout her wedding day as well as offering the ability to recreate her bridal look on her anniversary.
Please Note:
 *In-studio services only. (no on-site services).
*A Bridal Preview makeup appointment is required to be booked in conjunction with a wedding day makeup appointment.
*We book on an hourly "per face" basis. There are no discounts on partial applications (ex. eyes only) age (ex. children's menu) or personal supply (ex. using client's makeup).
BOOK BRIDAL PREVIEW AND WEDDING MAKEUP APPOINTMENTS ONLINE HERE
Inquiries: [email protected]