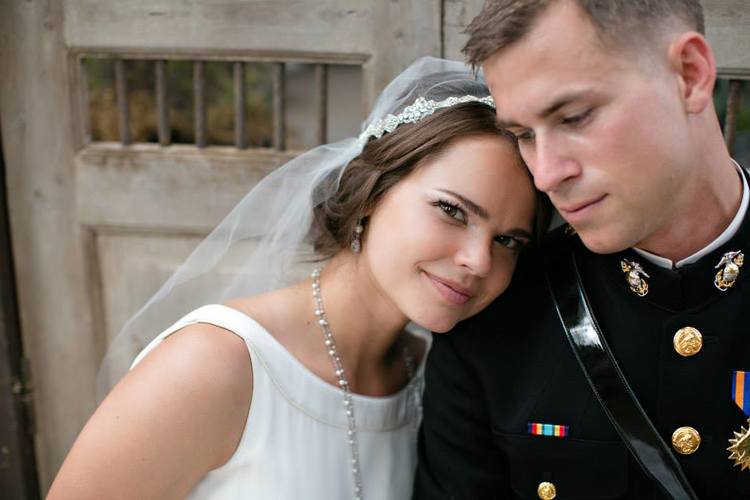 Looking and feeling your best on your wedding day is very important. In fact, your face will be one of the most memorable parts of the ceremony. That is why professional makeup services are imperative for your special day.
To ensure flawless confidence on your wedding day, the services of a certified makeup artist are essential. Erin specializes in creating the look you want by enhancing the features that make you uniquely beautiful.
Erin's vast experience is put to work for you when she plans your look:
Makeup/Tools: Top of the line tools and makeup brands will be selected that will work best for your individual skin type and tone focusing on the need for a long lasting application.
Application/technique: Expert techniques learned from international education will be used in bridal makeup application. Erin understands the importance of applying bridal makeup that looks great in person and in photographs. Your makeup will be kiss, perspiration, and tear proof.
Erin's mission is to lighten your load. Your makeup experience should be worry free on this very busy day. She will eliminate stress and allow you to be pampered when you need it most by bringing the services to your venue. Your makeup will be just what you selected weeks ago during our fun-filled bridal trial, when things were not so hectic. She can also provide makeup services for your mother and bridesmaids too.
Each bride receives a complimentary custom touch up kit to keep her look fresh throughout her wedding day.
To book your wedding date & time-frame, a signed contract with 1/2 retainer must be completed. This ensures all contingencies are crossed for a perfect wedding day!
EMAIL ERIN TO BOOK WEDDING MAKEUP:
erin@facemakeupartistryllc.com