Discover our interactive and customized makeup sessions, a unique teaching or exploration concept that offers education on makeup application. Makeup Sessions are perfect for all ages and group types, including children's play parties, pre-teens being introduced to the basics, a fun birthday celebration, or a work group team experience.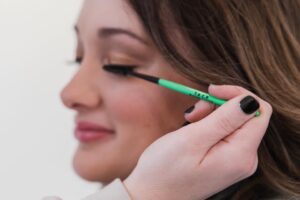 Custom Group Makeup Session: Flat $750 rate (up to 8 heads). *Rate does not fluctuate based on headcount or age.
2 Hour Session
Clients can choose focused lessons or request specific themes highlighting education on particular features (ex. "Intro to Pre-Teen Makeup", "Smokey Eye", "Birthday Beauty", "Mommy & Me", "Princess Pretty")
Products are provided for each attendee to use during this hands-on session and include an eyeshadow of choice to take home.
Studio is reserved and closed to outside public customers/clients.
Book a Group Makeup Session

CANCELLATION/RESCHEDULE POLICY: Thank You for booking with F.A.C.E. Makeup Artistry. We acknowledge "life happens" (sickness, accident, event cancellation or date change, weather) and appointments need to be cancelled or rescheduled. Due to our busy schedules, time-slot sensitivity and working by appointment-only, we carry a mutually accountable cancellation/reschedule policy. Service recipient may cancel services at any time however, payments are nonrefundable. If a booking is cancelled/rescheduled by the service provider, complete payment will be refunded, and a "service equivalent" credit will be gifted.