Located in historic midtown Paducah, Kentucky, F.A.C.E. Makeup Artistry is known for creative & comprehensive private lessons, transformational special occasion makeup applications, and signature refurbished vintage compacts. Artist and owner, Erin Hendley works diligently to provide a discrete and personalized self-discovery experience.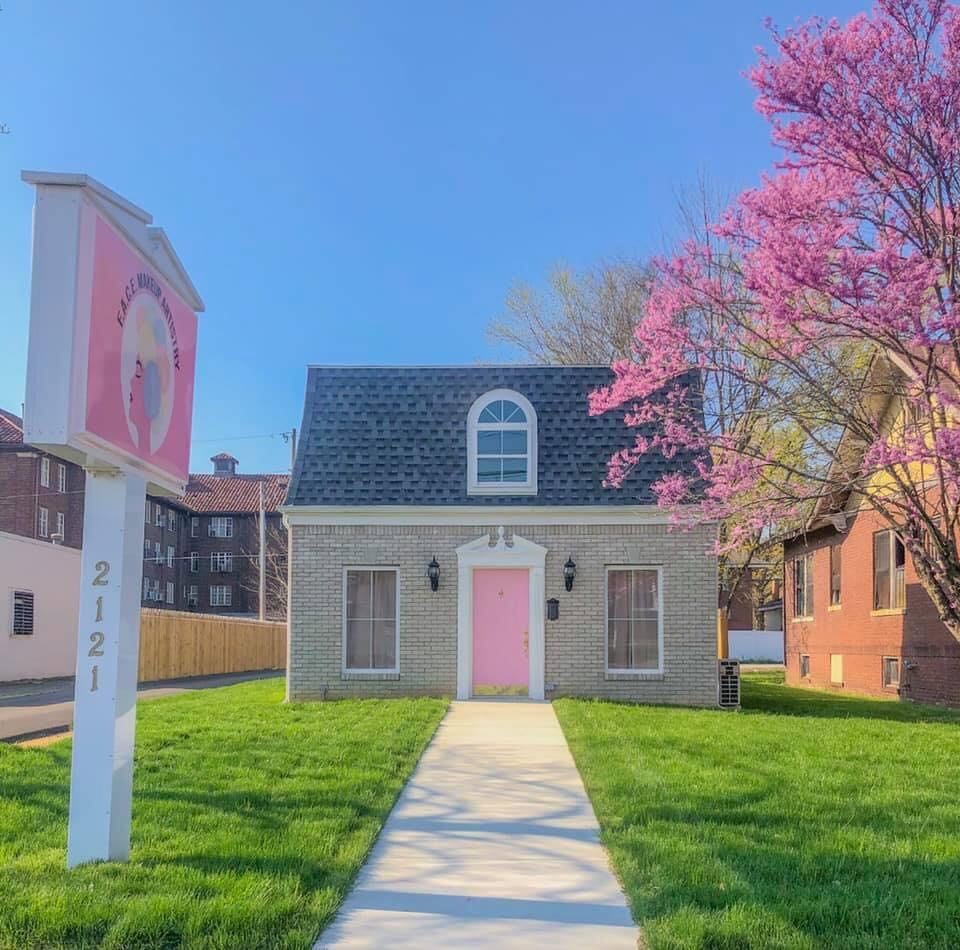 What is your appearance goal? Appearance choices open the door for understanding between yourself and others. Let's eliminate "flawless" as a beauty descriptor. Honoring your flaws and others' flaws generates honesty. Beauty is a byproduct of being real.
Step into the whimsical studio created as an ode to the legendary Max Factor and experience wall colors of blue, peach, green, and pink designed to harmonize the makeup application of blondes, brunettes, brownettes, or redheads. The makeup experience uses each wall color as a backdrop for the individualized & creative private lessons. Discover the perfect skin, eye, cheek, and lip color, as well as essential tools and techniques that accentuate your features.
Inspired by sustainability and the durability and craftsmanship of beauty packaging from decades ago, F.A.C.E. Makeup Artistry selects & refurbishes vintage makeup compacts. The "beauty blend" of the cosmetic past (compact vessel) with the present (modern product) creates a lasting keepsake & art piece. Enjoy the experience of selecting first, the unique size and design of the compact, and then choosing the eye and cheek color it will house.