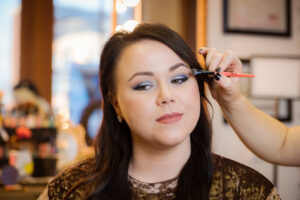 The F.A.C.E. signature Private Makeup Lessons are essential confidence building experiences for clients of various ages who desire an updated look, or want to finally understand and be comfortable with makeup application. The unforgettable makeup lesson begins with an individualized consultation to discuss the facial features that you want optimized, as well as a makeup bag "edit" to decide what to keep, toss, and update. During the lesson Erin shows you the makeup application process step by step, utilizing professional techniques of application for each facial feature on one half of your face. Erin then guides you through practicing the techniques as you expertly complete the remaining half of your face. With detailed and entertaining instruction, you are able to confidently achieve your new personalized look. A video recap is included with every Private Makeup Lesson, so clients can refer to visual notes while practicing post-session.
Together you will find perfect shades of color for your overall complexion, individualized look, and customized plan. Use of application brushes and sponges with professional techniques are taught to achieve the look you have chosen, and written instructions will be provided as a complimentary reinforcement of the lesson. Essential application tools including brushes and top quality products are also available for purchase upon lesson completion. You will leave the studio looking flawless and confident.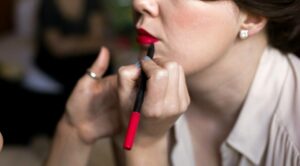 Makeup lessons are a great gift for teenagers learning to apply makeup for the first time, and birthday parties with friends may also be arranged. Professionals who want an updated work look will benefit from this consultation as well, and group lessons may be scheduled. More mature individuals dealing with changing features also find the lessons helpful to keep a natural appearance.
Private Makeup Lessons: $265 (Fri-Sun), $250 (Mon-Thurs) Weekday discount
*PLEASE NOTE, THIS CLASS IS PRIVATE (ONE-ON-ONE). THERE IS A $50 SITTING FEE PER ACCOMPANYING GUEST GAINING PRIVATE LESSON EDUCATION.
Wish to gift a private lesson to someone? Purchase a gift card here!
Book A Makeup Lesson

CANCELLATION/RESCHEDULE POLICY: Thank You for booking with F.A.C.E. Makeup Artistry. We acknowledge "life happens" (sickness, accident, 3rd party cancellation or date/timeline change, weather) and appointments need to be cancelled or rescheduled. Due to seasonality, time-slot sensitivity and working by appointment-only, we carry a mutually accountable cancellation/reschedule policy: Customer may cancel appointment at any time however, payments are nonrefundable/nontransferable, as a specific time-slot has been reserved and F.A.C.E. Makeup Artistry did not make other reservations or accept other clients for this specific date and time. For this reason, in the event of cancellation/reschedule by client, all monies will be retained by F.A.C.E. Makeup Artistry to offset its loss of business. If a booking is cancelled/rescheduled by F.A.C.E. Makeup Artistry, complete payment will be refunded, and a "service equivalent" credit will be issued to customer.
*Moving an appointment to a different time-slot is a reschedule. Reschedules are cancellations of the original reservation and therefore, require new payment for a new appointment time-slot.