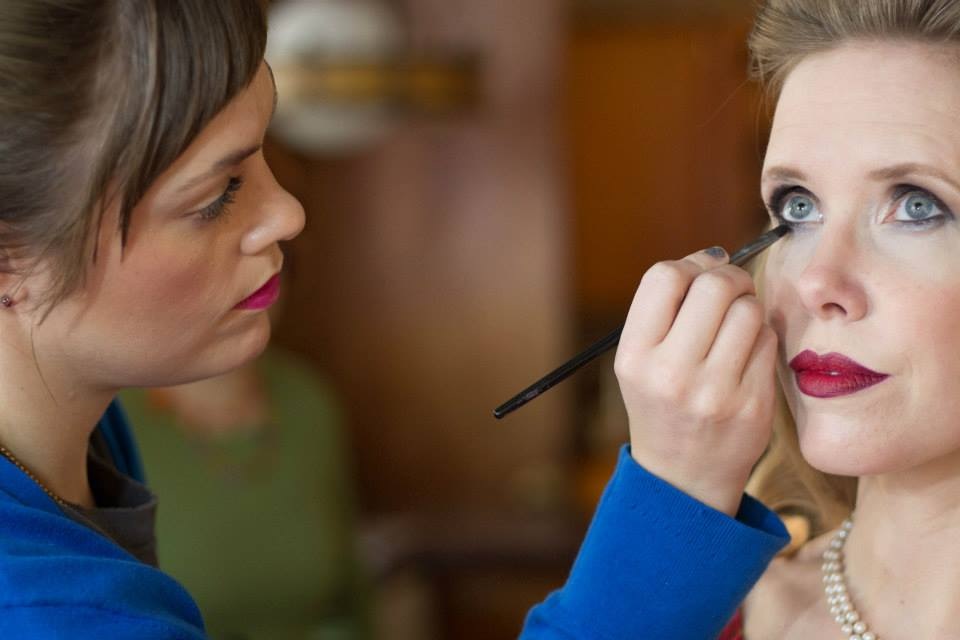 Let it be known to all that I am in love with my career of being a Makeup Artist and would not want to trade it in for any other profession. It has provided me with amazing traveling opportunities, networking connections, and the ability to see the world as art. It is an industry that is gaining popularity by leaps and bounds and I am in the middle of this amazing whirlwind. However, when I started pursuing the makeup industry, I had no idea of what I would be up against. For anyone interested in this specialized field, here are some things I wish I would have know before I took this path. *Although, really- I would not change a thing.*
Makeup Studios Do Not Have The Same Business Blueprints As Salons.
I returned back to my hometown of Paducah, Kentucky about 2.5 years ago. When I decided to open up my own Makeup Studio, I was suggested to do market research on other salons & spas in the local area. I researched what was recommended to me and while I do have certain tidbits of salons & spas I can "steal like an artist" from, I quickly discovered that makeup studio businesses don't run like them. As a Makeup Artist, most of my busiest days are on Saturdays for bridal makeup and afternoons for Senior Pictures and Family Pictures. I don't cycle through clients on a daily basis, and the majority of my guests are not returning to me monthly for routine "makeup maintenance" as they would be for a haircut/color in a salon or a routine facial in a spa. I essentially had to create a brand new business blueprint for my specialization.
    2.  Going to Makeup School Does Not Necessarily Allow One To Legally Practice Makeup.
I had an interesting journey that led me to discover Makeup Artistry was my "professional destiny".  In the middle of earning my degree in Fashion, I decided to enroll in Makeup School. Attending & becoming accredited in the Makeup industry was 100% one of the best ways to prepare myself for a career in Makeup Artistry. I became educated on more than I could ever imagine. But, I learned the hard way that there was a difference between earning a Makeup Certificate and a Cosmetology License. When I moved back to the state of Kentucky, I discovered that the state did not honor any of my Makeup hours, so I was forces to enroll in 1800 hours of cosmetology to be officially licensed. (A very lengthy, separate journal post building on this in the future). *Not all states have this policy, so be sure to do research ahead of time.*
3. There Is A Difference Between Beauty Bloggers And Makeup Artists.
It is apparent that since social media has taken over how we operate from industry to industry, that new caveats of beauty titles have also sprouted as a result. One of the biggest conversations that stirs about the beauty industry is the difference between a Makeup Artist and a Beauty Blogger. Both are relative to each other and are beneficial professions involving cosmetics/beauty products. Typically, a Makeup Artist is a working professional that applies makeup on other people, and a beauty blogger tests out certain cosmetics on themselves, and then documents their results and advises/consults subscribers accordingly (ex. Youtube). Although similar in industry, these two positions make their money in different ways and beauty bloggers do not require any sort of certification or license to practice or post their tutorials.
4. The Perceived Value Of Makeup Can Be Tricky.
With so many different methods of marketing and offerings in the beauty industry, it is quite easy for clients to be misinformed on how valuable a professional accredited Makeup Artist can be. Some women do their makeup everyday and think that since it is something that they are capable of performing on themselves on a daily basis, that it should not cost a professional rate. Someone can walk into most makeup counters and receive a makeup application for FREE, or with a purchase of products. Salons or spas in smaller cities that specialize in hair, nails, or facials, but provide Makeup as a quick add-on service for a low/no cost, entice a lower perceived value on makeup applications. I have been fortunate to have clients that value my makeup services & products and pay professional rates with generous tips, but it was no walk in the park to prove it's worth in the beginning, especially in Paducah.