Hello, gorgeous! My name is Erin Hendley. I refurbish vintage cosmetic compacts, curate color palettes and provide bespoke makeup services. I'm creative and resourceful; adventurous and disciplined; hospitable and accountable. I walk the beautiful tightrope of "feet on the ground and head in the sky".
I love self-discovery and serendipity, and I feel like that's probably how you found me: you too, have a spirit that you want to nurture and integrate with your outer world. You're excited — and maybe a little nervous — to find out more about what your spirit wants. You want to be free. You want to feel good. You want to express yourself clearly and truly, without reservation. I can assist you with that!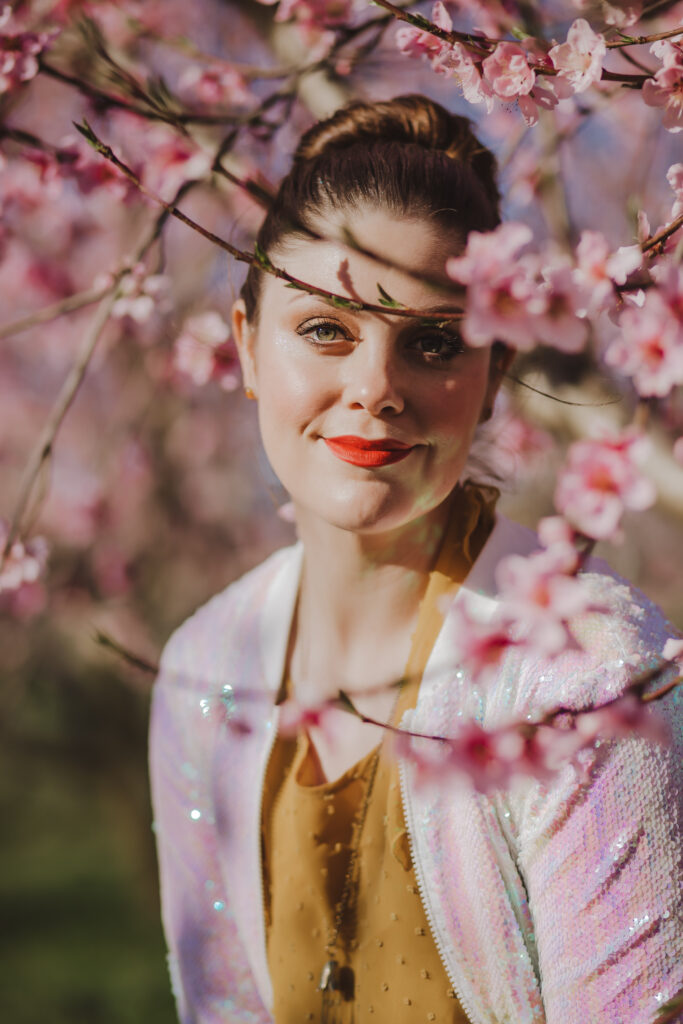 In 2010 my life was completely transformed by attending Makeup First School of Makeup Artistry in Chicago, IL. I also graduated college with a Fashion Merchandising degree and an intense fascination with the styling and storytelling aspects of the industry. I moved to NYC and dually experimented with the clothing and makeup portions of the fashion world. I always viewed faces as canvases and makeup brushes as painting tools. Makeup simultaneously felt more literal AND symbolic to me, so I turned towards self-expression through beauty. As I experimented with makeup, I realized how much I needed to discover about myself. As I helped clients understand how to experiment with their own looks, I understood the importance of truly seeing someone and mirroring back to them how they wish to be seen. Many clients see themselves in my story, and I'm passionate about helping them calibrate their outer self expression to their spirit, so they can dream bigger and achieve more.
I've done makeup for Allure & Glamour magazines, New York Fashion Week and celebrities including Jason Sudeikis, Ilana Glazer and Kyle MacLachlan. However, the accomplishment I'm most proud of is collaborating with "everyday people" through my small business, F.A.C.E. Makeup Artistry in my hometown. Paducah, KY is composed of supportive citizens and tourists who are devoted to seeing the local creative community thrive. F.A.C.E. has undergone several edits over the course of the past decade. The stand-alone brick-and-mortar studio space transports its clients and customers into a dreamlike atmosphere.
Welcome to my world, with you in mind!